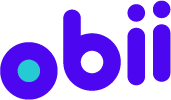 It went very, very well.

Let's find out why.
Let's launch your challenge!
Name: Kim Vopni aka The Vagina Coach
Businesses: Pelvienne Wellness, Bellies Inc.
Visibility: 20k followers on Instagram
Participants in the first program: 122
Price per participant: $27USD
We met Kim and her team at the CanFitpro event in Toronto and we could tell right away that they were the type of people we love to work with:
Creative and energetic

Not shy about creating content

Interested in building their own app, but turned off by the unrealistic price tags

Outgrowing the limitations of Facebook, Youtube or content websites for building relationships
Did you just say "Kegels"?
After our first conversation, Kim decided that she wanted to launch a "28-day Kegel Mojo Challenge" for women interested in pelvic health.
Kim only needed a few days to get her content ready. She supplemented her existing content with some videos created for this challenge. All in all, she used 33 2-minute videos to create 28 days of fresh content.
Once the content was uploaded,
Michael from Obii used these building blocks to create Kim's app — a process that takes about a day.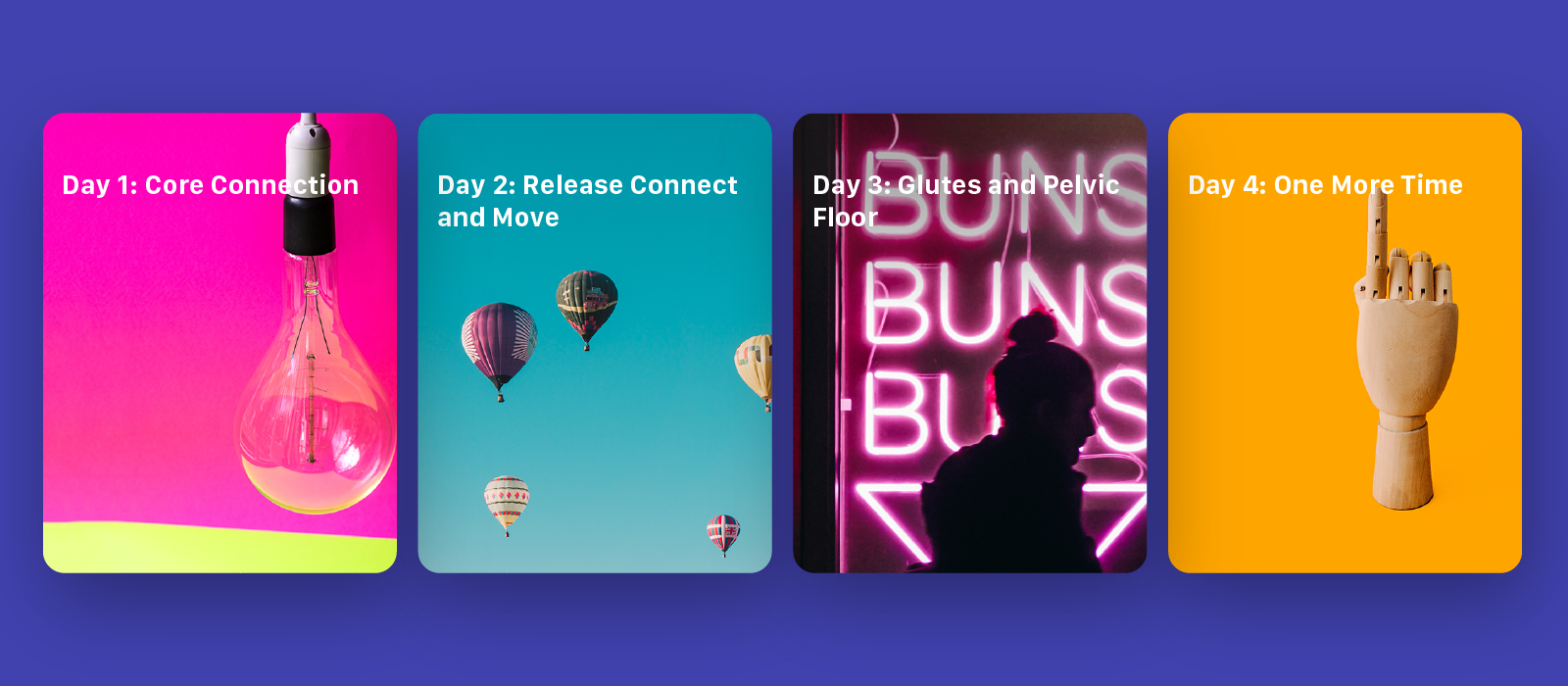 The power of social media
With over 20k followers on Instagram, it was pretty clear what channel Kim was going to use to sell the Kegel Mojo Challenge.
Obii helped create some fun ads that Kim promoted through her channel and voilà. 3 days later, almost 120 people joined at 27$ per person.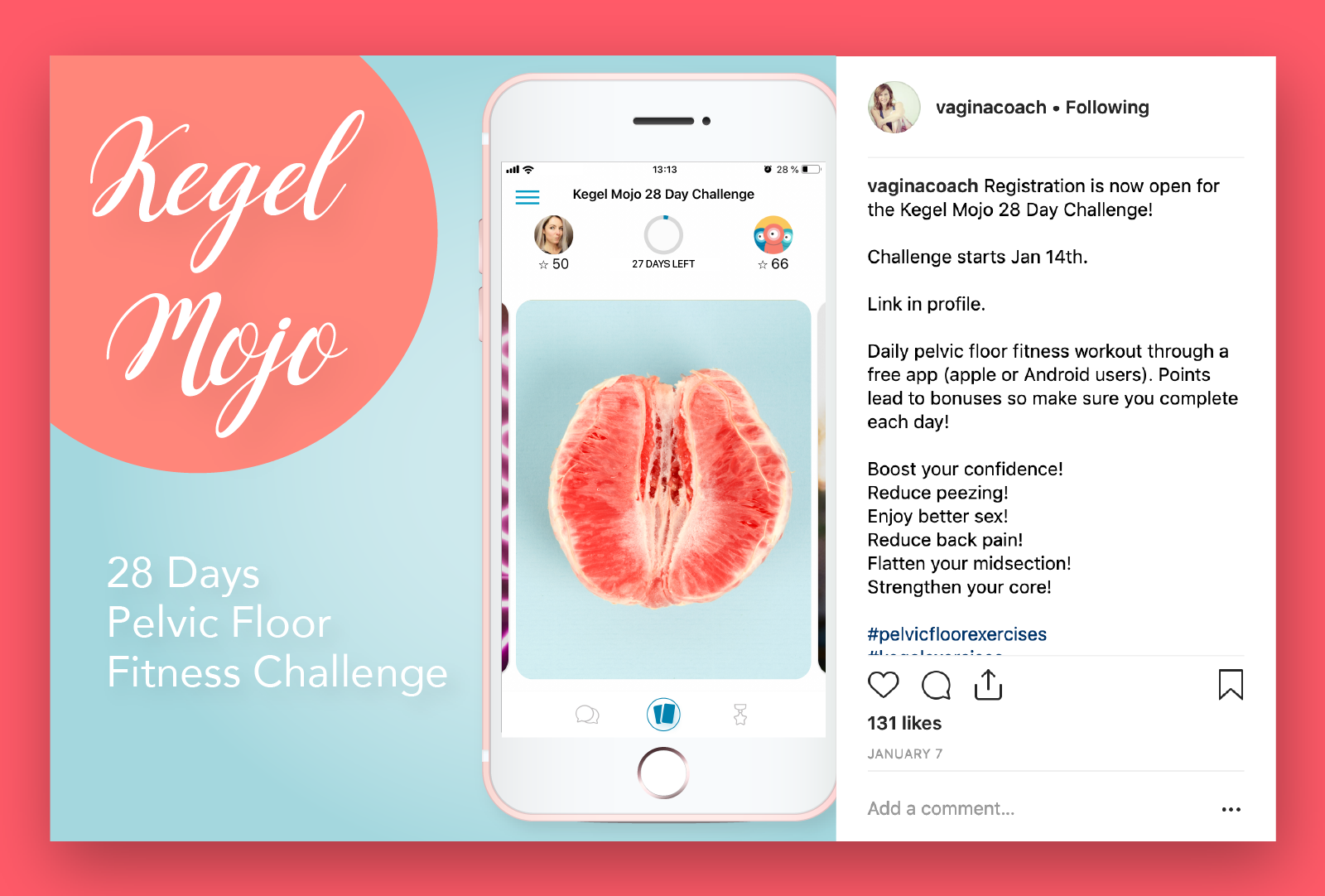 Running a 28-day challenge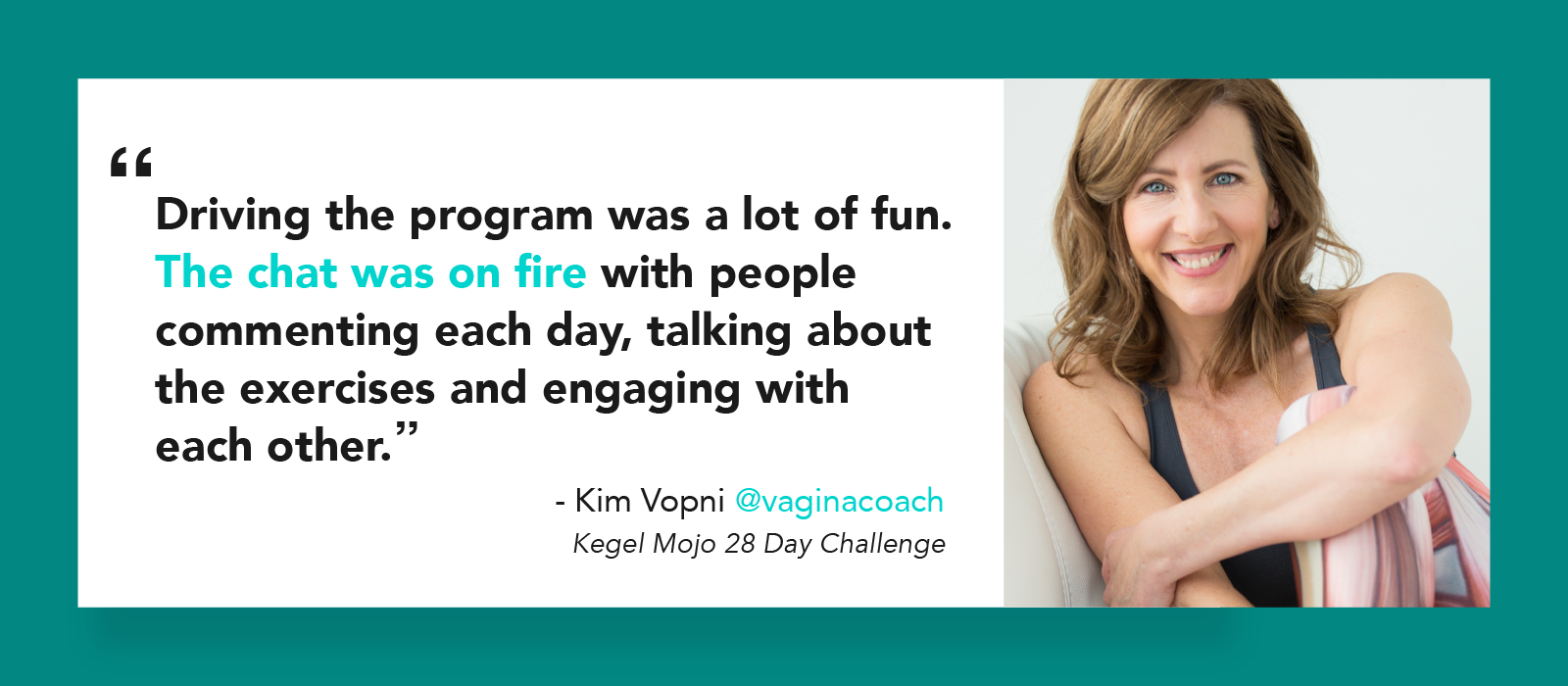 The challenge itself is automated. Meaning that activity cards unlock by themselves each day freeing Kim's time and allowing her to spend it engaging with people through the chat, from her phone when convenient.
Participants also started engaging with each other, strengthening the sense of community.
Being a clever marketer, she also posted a couple of screenshots of the chat to her Instagram account, driving demand for a future group. ;)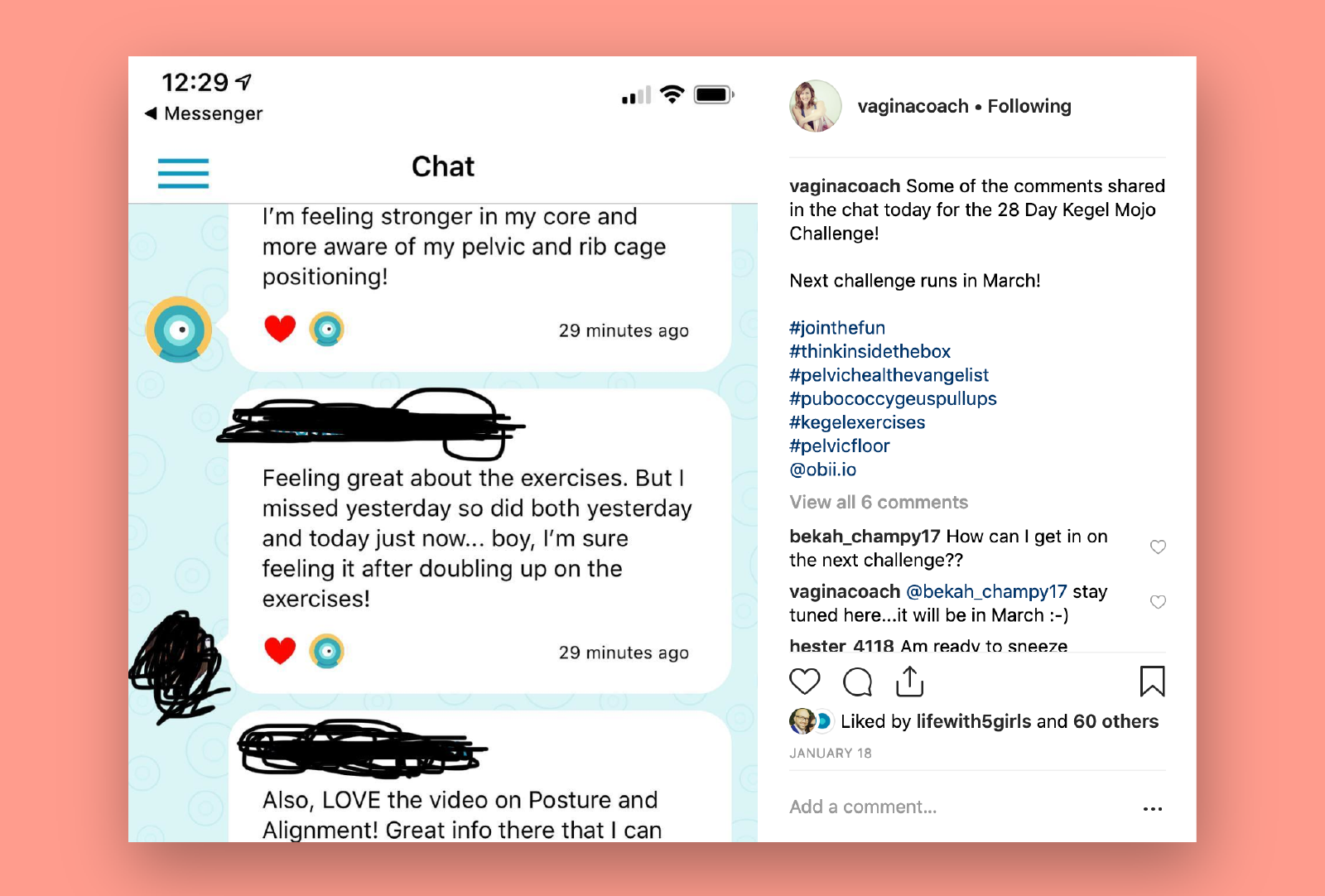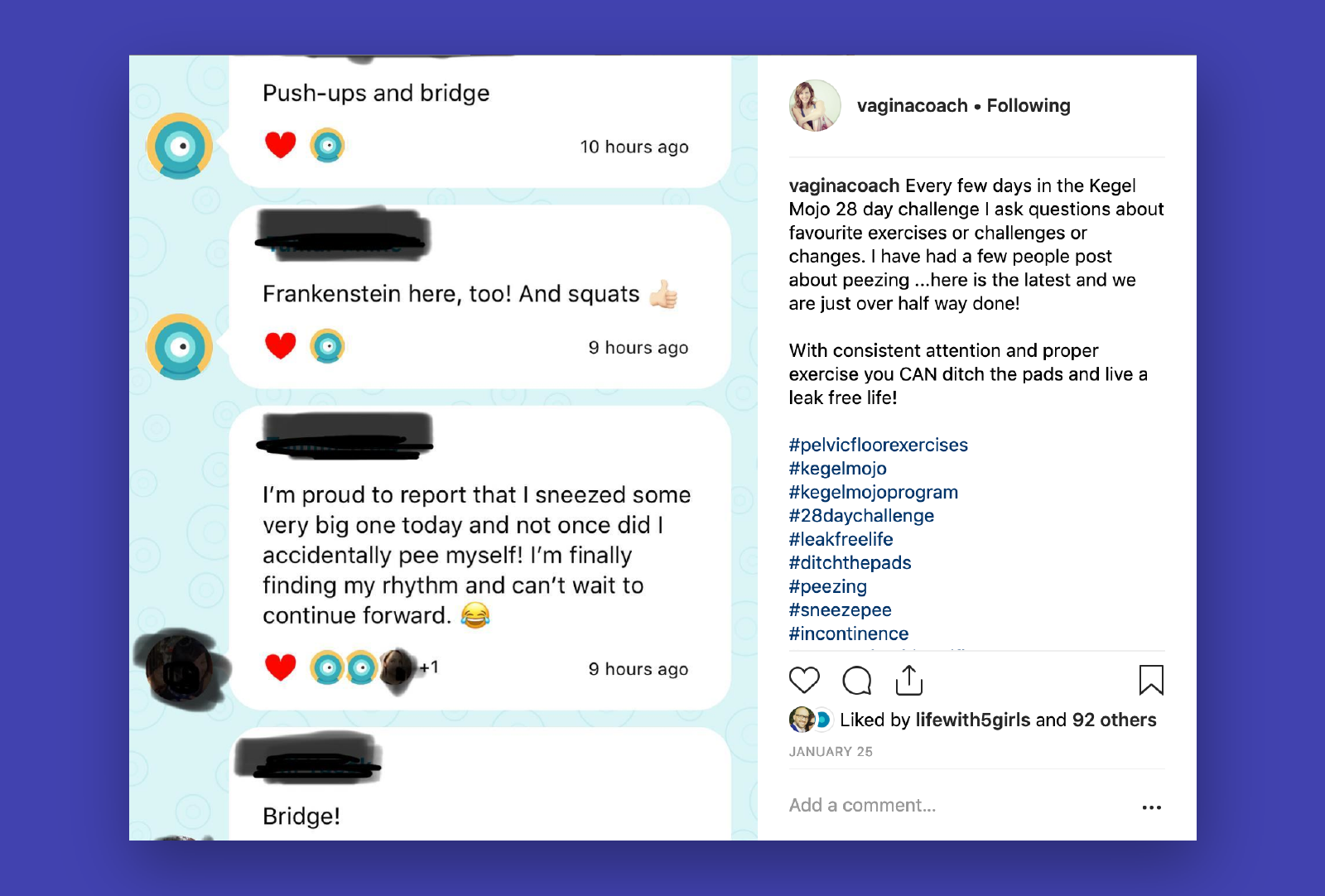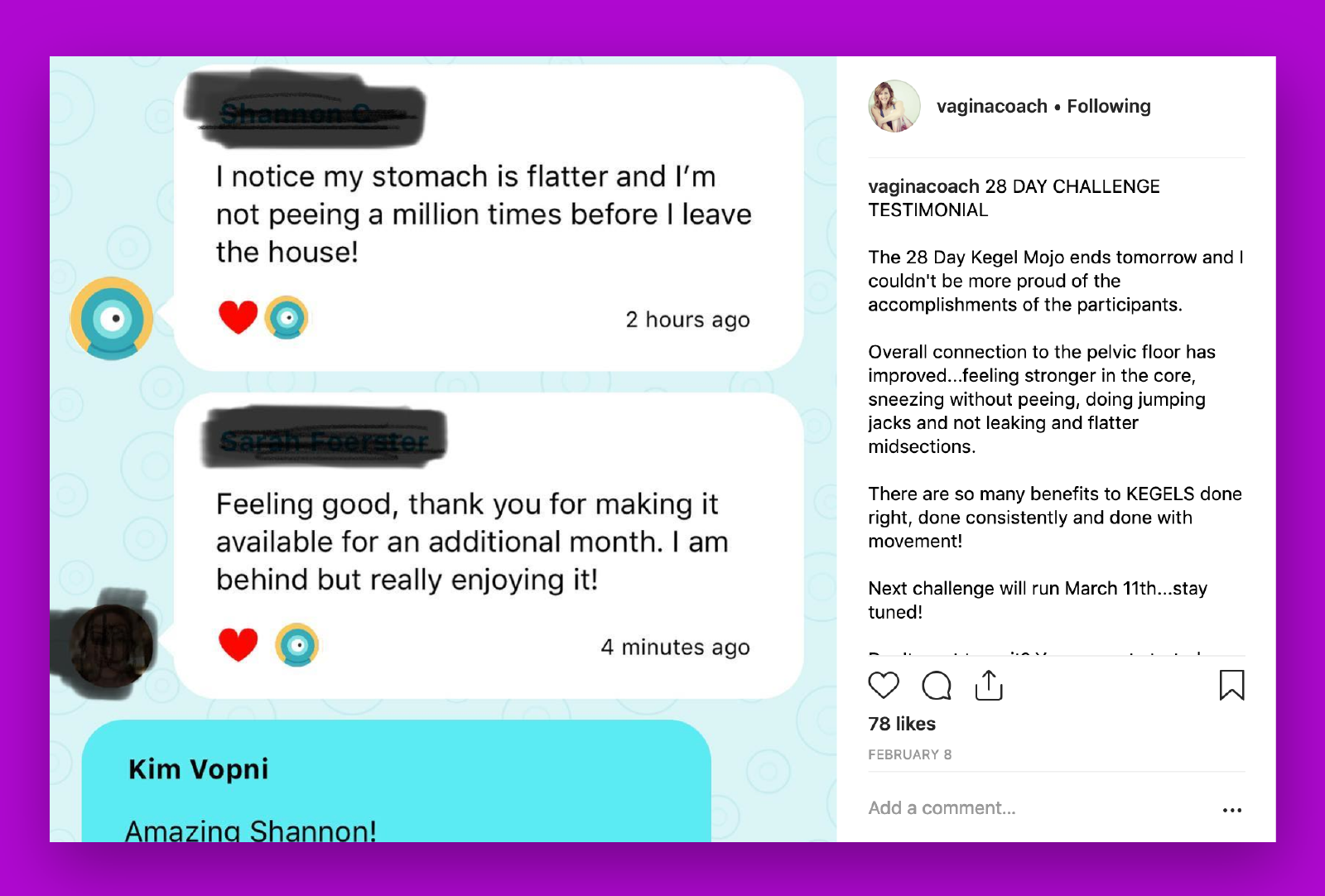 It's about connections, more than content
Anybody can download pelvic exercises over the internet. Content availability is no longer an issue. But not even the world's best PDF is going to solve the number one problem: staying engaged and motivated.
We are social animals, we find energy in groups of people on similar journeys. We are most driven when we feel like we're "in this together".
Finding your tribe is a lot harder than finding content. That's what gets people excited and that's something people are ready to pay for.
The beauty here is that once a program is done, it can be re-launched with just a few clicks.
Not only did Kim's program pay for itself in the first month, but now she can easily reuse her material as often as she chooses. A month after her first group crossed the finish line, Kim's preparing to replicate her success with a new group of ladies ready for the challenge.
With an average rating of 4.8/5 on her first challenge, she can expect to see quite a few returning customers and a lot of word-of-mouth referrals.
And on top of launching a new Kegel Mojo group, Kim is also creating new fitness challenges for pregnant women; scaling her "online coaching" business.
Obii helps brands and creators connect more directly with their fanbase by making it easy to launch interactive experiences on their mobile phones.
Our most popular format right now is the "Something-Day Something Challenge". But some have created other interesting formats.
Let's stay in touch!